Dating My Foot Clips
you're in love with My precious powerful pretty feet… they can make you do anything. My long toes, my soft skin, and how pretty they are totally control you.
You are in love with My foot clips, you date them… no other woman or anything comes before My pretty feet, or My foot clips – you belong to My foot clips!
smell my feet, and even the insides of my Prada kitten heel pumps… you even get to lick the bottom of my expensive hot heels.
6 minutes / $17.99 /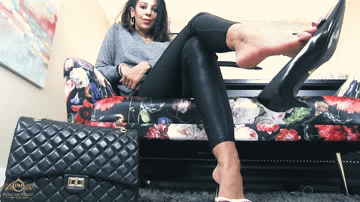 Similar Content Of Mine You Will LOVE: