Humiliated high heel kisser
Hi loser, look at Me, look how amazing I look. You love it, you know it…
but you know Im not going to give you any attention. Never, I dont waste My time with betas and zeros like you. Instead you can just look at Me flaunt Myself while I occasionally lightly insult you.
My adorable classy sheer socks and super high Rebecca Minkoff studded heels will make your mouth water, pupils dilate when they soak in the perfection of My legs and of course your heart will throb harder than your tiny pathetic cock when all My visuals take hold. Follow My instructions inside and get ready to go deep into Mindy land.
$14.99 / 10 min/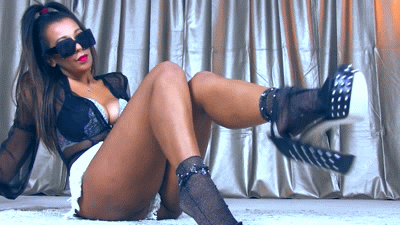 Similar Stuff Of Mine You'll Like: