Poppers Brainwash & Manipulation
Clip Description: sniff to my commands which makes you sniff when I move My foot, snap My fingers, or move my shoulders… so you have to sniff a lot and pay attention as not to miss any sniff commands. This will be FUN AND SUPER BUZZY as you're going to be sniffing A LOT!
Look how beautiful I look while I manipulate you… once your buzzed you wont know what to focus on… My movements which are SNIFFING commands or the things I say which are all for MY benefit because you get manipulated and brainwashed through out the sniffing clip… 2 breathing techniques are used in this clip.
25 minutes long / $35 / stream or download /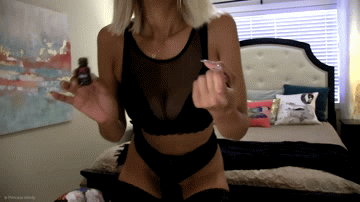 Similar Content Of Mine You Will LOVE: