You know you have to spend
Being such a seductive but arrogant spoiled brat in a tight white dress that shows off all My curves… But, its true, you cannot resist, you know you're going to spend.
Women like Me are your weak spot… you cant turn away, you can't say no to me an you ultimately always give in to Me.
I'm such a hot Princess in My skin tight trendy dress and the perfect cool and classy jewelry… You cant stop jerking and buying more content. You love My casual, chill and powerful vibe… I seduce you with a natural power and you can't resist me at all. You have to spend!
6 minutes long / $8.99 /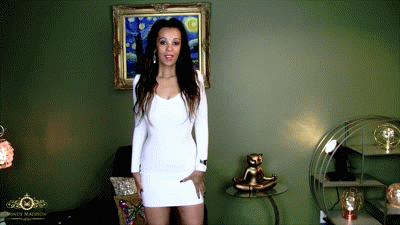 Similar Stuff Of Mine You'll Like: