after party poppers sniff
Clip Description: 8 minutes of SNIFFING instructions which gets you sooo buzzy and woozy for Me. I just came home from a night out and Im buzzed Myself, and its not okay for Me to be more buzzed than you so I really make you sniff like crazy to catch up with Me..
A nighttime setting with Me looking beautiful, you almost feel like you're with Me, partying and having a good time. I tell you all about My night and how expensive it was and guess what? you paid for it too!
Have your SNIFFERS bottle ready and watch this now for some amazing Femdom fun!
8 minutes long / $17.99 /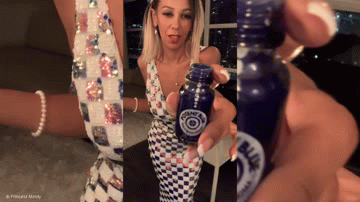 Similar Content Of Mine You Will LOVE: