AVN Nylons & Sparkly Heels
You're worshiping My nylons and licking My Jimmy Choo heels clean IN PUBLIC.. I've also attached some other bits like Me presenting two awards, and showing off My dress.
6 minutes long / $6.66 /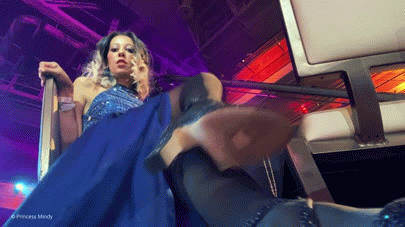 Can you just imagine all the grime you will be licking off these heels after I've been walking around in Vegas!? Have fun!
The Full AVN Awards 2020 Video & Post will be coming soon! Its months late but I do plan to show My AVN Awards 2020 blog post and video so keep your intoxicated eyes out for that! If you didn't know I was invited to the AVN Awards 2020 and offered the opportunity to present 2 awards. I was nominated in Favourite Domme so I wasn't allowed to present for that BUT I got the coolest award category to present in and it was all around super cool. Its a blog post and video you 100% want to see!
Similar Content Of Mine You Will LOVE: