This HOT and extremely mean LONG divorce letter is meant to be given to your wife!!!
Its time to get that divorce and this letter is a nasty, wifey heart and soul crushing letter that will detonate an H-bomb in your soon to be over relationship! Im so fucking mean… I tell her in explicit x rated detail how beautiful I am and how much you are under my spell… When your wife reads this letter it will be an instant end to the both of you – she will NEVER forgive you for getting mixed up with a vivacious Minxy young exotic Woman like me – OMFG her heart will be crushed because when she sees the pictures Iv attached she will know she doesn't have a shot in hell in competing with Me!
$12.00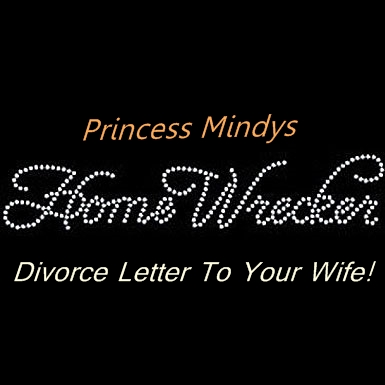 ***Free Teaser Snippet of the Divorce Letter***
The Divorce Letter To Your Wife (a free snippet)
"Hello, soon to be ex wife.
My name is Mindy and though you dont know me, I know a lot about you. Truth is, this is an email to you that I was hoping I wouldn't have to send as your husband was going to say all of this to you and handle it for me. But, from what I understand you can be very difficult to deal with and quite irrational. Gee, lets hope your not menopausal today because this email just might make the last part of your ovaries dry up in an instant.
Ill try to be kind.
First let me tell you a little bit about the kind of young Woman I am and who I am to you, your husband and your family.
Im a young woman in her peak. My breasts are full, round and they bounce all over the place… men, including your husband cant resist them. They either want to touch and suck them, worship them or they're trying to get these huge future milk machines to walk down the isle with them. Because Im a biracial girl, I have a yearly tanned body with the sexiest perfectly coloured small nipples. My ass is irresistible as its the perfect mix of both worlds… not too big and not too small and a shape thats right in between the two ethnicities.
Admittedly even thought I knew your husband was not single, I did tease him a little in my provocative and expensive stylish clothes… you understand why I did that though, right? I must have been ovulating and I cant help the things I do when my body is making my young fertile pussy wet. It makes me be a bad girl and prey on weak husbands for fun and bratty thrills. Sure, you're nearly dried up and have never been half as physically appealing as I am, but you can understand, cant you?!
So, naturally your husband couldn't resist and began to peruse me in a very respectful and submissive way. I know, this part might sting for you as I know he doesn't put any effort in when it comes to you. (I dont understand this, dont you have any self respect? you think you might go get a real new life with someone who doesn't act like your invisible?)"
… buy the letter to read the rest. Its a LONG bratty nasty letter & your cock is going to LOVE it! Your wife, not so much 😉