10 addicted junkie symptoms & training tips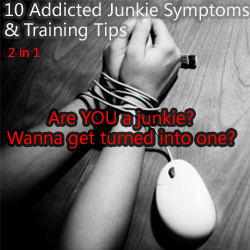 Are you a hopeless addicted addict? do you sometimes think you are & then convince yourself you're not – Do you wonder just how bad you "really have it"?
***PLUS*** LEARN HOW to be a junkie and pathetic addict and even have the pathetic behavioral traits – ALL taught to you!
Yes bitch thats right – 1st I give you 10 bullet points & explanations of how a junkie would act – ALL clinical and legitimate! AND THEN just in case you're not the junkie you and I want you to be… Iv so cruelly & kindly also added a PART 2!!! PLUS 10 JUNKIE TRAINING TIPS!!!
$9.99
Similar Stuff Of Mine You'll Like: