3 types of loser men *humiliation*
3 types of loser men *humiliation quiz style*
This is like a homewrecker loser quiz that gets you punished after you take it. I explain 3 types of men that Women like me stay far away from and are total losers and then make you feel SO inadequate about it .
The 3 types of loser men are, 1. Bob the builder, 2. the Halloween husband, and 3, the default beta… I explain in humiliating descriptive ego crushing detail what each group of men are and all the laughable things about them. *you think you're a loser haha you're so much worse than that… you're also going to have a punishment given to you in this clip which the punishment is determined by which loser category you fit into.
Your wife/gf will not like this clip either because I degrade and belittle your stupid relationship and manipulate you into breaking up with her.
If you don't LOVE humiliation then just be warned because I'm quite rude to you in this clip, and I'm in majour mean, crush your balls and emasculate you brat mode 😉
18 minutes / $18.99 /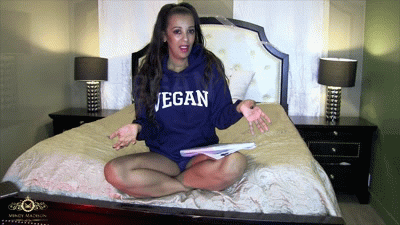 Similar Content Of Mine You Will LOVE: