BBC Gym Biz Plan
I have a new business plan that is going to make me a fortune and I want to share it with you… I thought maybe you'd like to go into business with me?
The only thing is since Im the smart Princess and youre fairly useless here, youre not going to have any say in the business, you wont ever get paid, Ill get all the financial benefits and you'll basically be an employee only you wont get paid. Actually, you'll be doing a lot of work on your knees sucking off men. I was thinking if I started a legit business that involves big strong hot black men and their big dicks, you and a super smart business plan, it could be super profitable.
Basically its a gym for studly black men with big cocks, where you can work out and get a blow job at the same time – Theres never been anything like it before and I think it would be really successful!
In this biz plan I've included so many hot BBC pics with instructions for you to follow as well
Buy my business plan and get ready to stroke, eat your load and be dazzled by my genius business plan which will make Me rich. Buy this now & Ill explain more.
$15.99 /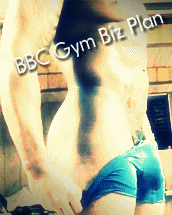 fetishes: cum eating instructions, joi, BBC
Similar Content Of Mine You Will LOVE: