Blackmail Foreplay
Blackmail is a beautiful thing when its done by a Princess like myself… There's a lot that goes into blackmail. your lack power, your loss of opinions, your dwindling sense of control, and of course your finances. How fun does that sound to be totally bossed around by a hot Princess, and watch her have her way with your wallet?!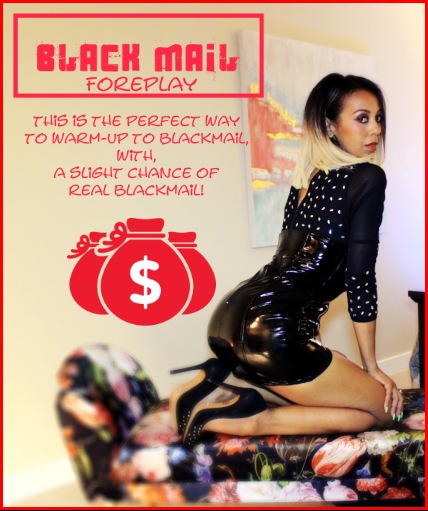 This blackmail foreplay text has many blackmail teasing questions which gets you writing a little email to Me, and sharing a few little personal details of yours. This is not a full blackmail application as this is like foreplay, it gets you nice and warmed up by getting you to give me some of your details.
This may or may not be enough info for Me to do anything with but the chances are this is 100% safe to send as you will see the questions inside probably wouldn't give Me all I want to really blackmail someone – but you never know 😉
Follow all the steps, and answer all the questions inside this blackmail foreplay. This includes the guided JOI/jerk off instruction and press send orgasm that I've instructed you to have.
Blackmail interactive reading / $25 /

Similar Content Of Mine You Will LOVE: