Consensual Espionage Application
This sexy and super dark application form is not blackmail, so dont get the two confused… Blackmail is Me using your info against you and using your info to take things from you, or force you to surrender to My demands. Espionage is perhaps a little more dark and although I wont be taking any money or anything from you or forcing you to comply with demands with this espionage  application, I will be satisfying myself by having NO limits in your personal details!
This application form will make your cock & mind explode into a million pieces… I make it so tempting and near irresistible to not send all this stunning and jaw dropping evil mastermind requested info to assist me in espionage – this just seems so wrong, but its way too hot ad intense not to partake… watch how stupid you really are… trusting the lil devilish Princess with THIS kind of stuff and living while being spied on, monitored, tracked and even left totally exposed in a way you have never experienced before!
Safety is assured as this is NOT blackmail or a way to ruin you, though the high is intense because this breaks all boundaries and borders… you will engage in consensual espionage because your pathetic cock wont be able to resist this wicked and unique opportunity to be under THIS kind of microscope… Cant give away too many details of how it works… you have to buy it just to even read the hot details!
Application form & lengthy details / $25 /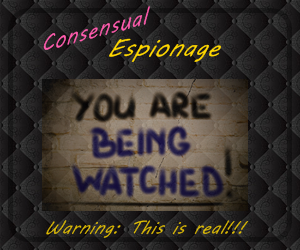 Similar Stuff Of Mine You'll Like: