This slave assignment which is a free fetish femdom loser slave assignment… was NOT made by me!!! ~ this humiliation loser boy and public humiliation task was made by one of my minions who is currently in service as a semi full time work mule. I ordered him to do a few things for Me and this is one of them!!! yes I occasionally give out promo material but lets face it, this is financial domination – I'm not about deals,
discounts or free stuff for you… but Im a smart girl… So heres Me having My cake & eating it too… Free Content, Great promo material & I didnt have to do a thing! Thats right, no thinking, no typing… Im going to copy and paste the work of a Mindy minion and then profit off it!
Enjoy this Free slave assignment, which has been made at the hands of male exploited labour.. no dont worry not cheap exploited male labour – 100% UNPAID & Abused male labour!  :handcuffs:
… again, I didnt make this assignment and anyone who has done MY assignments knows mine are light years above this! This is free however, and you're a loser, and Iv been kind enough to add this to My blog – so do this assignment… it may not be made by me but you're still be ordered to Do it!
"Losers night out
Hey loser guess what it's finally the weekend and so it's Friday night after a long week in loserville.
Your going to go out and try to pick up girls but with a twist – well you knew there would be a twist didn't you?
So before we head off into the clubs and bars we need to make sure we look good and smell nice .
So first of all you should be wearing panties and pantyhose  – make sure those pretty toenails are painted too – only you will see them but you won't be able to forget how pretty your toes are.
Ok that's the base layer sorted now spray yourself all over with some cheap perfume  have to give off the right impression don't we?
Ok so on top you need normal clothes jeans tee or similar something casual you would normally go out in. The point of this is that you look normal but you feel the panties and the hose and smell your perfume so you are constantly reminded that you are nothing more than a loser a deadbeat panty wearing sissy cocksucking slut of a fag.
Ok now we are out it is time to really begin the task proper.
In the first bar we will just start off simply – all you need to do in this bar is Order a white wine spritzer or similar ladies drink . Sand at the bar now and drink your drink lowly be sure to make eye contact with as many females as possible but do not speak to them you are not ready yet.
After you drink it's time to move on to the next bar or club
Now we start to raise the game a little …… Go to the bar as before but this time you must order a pink drink anything alcoholic as long as it is pink the pinker and gayer the better if they can put sparklers and an umbrella in it even better
Again stand at the bar making eye contact with as many women as you can. They will sneer at you and laugh at you for bing such a pink drink drinking gay fag
Onto the third bar of the night by now you should be really starting to feel self aware and be so lacking in any confidence that there will be no way on gods green earth you could ever hit it off with a lady. 
So feeling suitably inadequate go to the final bar of today's task, secretly you are still thinking about your pretty toes! concentrate now as this is the real test .
Before you go to the bar find 2 women who are way out of your league ( that could be any woman in their lol) do your research make sure they are not with anybody else if they're find another 2 
When you have found them what you should do is go to the bar and buy a bottle of champagne and ask for 2 glasses. 
Take the glasses and the bottle of bubbly over to the women and introduce yourself no need for any games here because if you get to speak to these 2 strangers you have done well. Off er the girls the 2 glasses and ask them if the need anything else tell them how much you wished you could be like them and that the champagne is to celebrate there womanhood and you lack of manhood.
You may now go home to whack off over your pretty feet .
~ Mindys minion, grahm"
Of course you will want to go on My assignments after… So Click here to see my NiteFlirt PTV store which is full of them!
$$$
Call Me & hear My Super Cute & Arrogant Voice!
$4.99 per Minute until 11pm My time / $14.99 – $49.99 from 11pm until I decide to log off!
$$$
get clicking & help make & keep my web site popular!!!
Bad & Luxury – Fetish Kingdom – Women Dominating Men – Bitchy Femdom – Bossy Girls – Cash Cow Snobby Toplist –Cheeky Brats – Dungeon Cams – Femdom Fetish Girls – Fetish Charms – Fetish Queens – Greedy Ladies – haute phone sex – HUMILIATED MEN – Luxury Queens – Money Mistresses – Money Slavery – Sadistic Chicks – ShinyKicks – Sissy Shack – Slave Farm – Vote Blackmail SIte – Femdom Toplinks – Superior Femdom – Orgasm Denial – Cock Torture –Financial Domination 100 – Dickie Virgin– Femdom Hypnosis – Degradation  – Financial Domination Blogs
$$$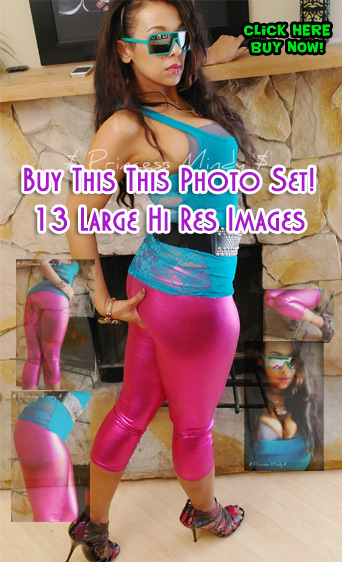 Similar Content Of Mine You Will LOVE:
Leave a Reply