Get Drunk 4 My Tits
Grab a couple of beers and some kleenex for your cock & watch this clip… WARNING: you may end up smashed & drunk after you wank & drink to this clip!!!
I make you drink and bratty crazy speeds… squeezing & playing with my massive round real cleavage… bouncing & jiggling my tits right in your face… you wont be able to do anything but obey my drinking commands!
Like big boobs, booze & jacking off? Then you need to buy this clip RIGHT NOW and kiss your sobriety goodbye!!! I stick the bottle in-between my cleavage and poor the beer in your mouth… ordering you to drink drink and chug chug chug.,.. Its a party in my bra and youre finally invited! Pay up, drink up!
10 mins / 11.99 /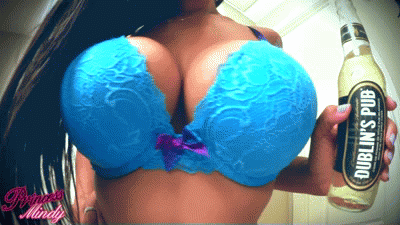 Similar Content Of Mine You Will LOVE: