Homewrecked By BIG Cocks Training
This is a three page PDF file which gives you 4 days worth of instructions on how to submerge yourself in stroking to big cocks for the sake of ruining your relationship.
You will end up having so many gay cock sucking orgasms and doing this so much cock edging that you will find all of my instructions do a very good job at putting a huge wedge in between you and your wife or girlfriend.
If you follow all the instructions in this three page, 4 day instructional PDF you will find by the fourth or fifth day that you have absolutely zero interest in your own wife or girlfriend and you become completely focused on serving me on your knees as a dick slut.
3 page PDF / $.7.99 /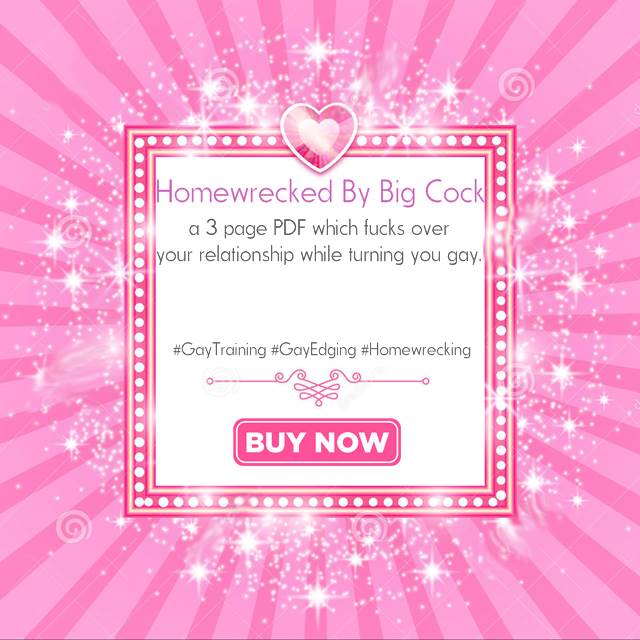 Buy the goody for instant access and the password. http://www.mistressmindy.net/content/homewrecked-by-big-cocks-training
((PDF files are the most popular file format used by all devices. I have upgraded my software so that I can now provide PDF files which are guaranteed to work on any device you are on– This PDF is attached in the goody as well will be downloadable from my site and you will have instant access to the password))
Similar Content Of Mine You Will LOVE: