Humbled by the power of My cleavage
My big bouncy cleavage brings you to your knees, totally owning and fucking with your life – in fact the harder you try to resist My tits, the harder you fall!
As I stick my cleavage in your face I remind you that *I* own your life, not you… Im the one with the hot big pretty breasts and you are humbled while you worship in slave mode over my natural big perfect Goddess tits.
beautiful layered visuals make your mind go blank while you feel compelled to edge and stroke to me… You become owned and fall hard for my power.
It feels so good to worship Me doesn't it, Im so pretty with my tanned skin, sweet big doll like eyes, my long hair and my amazing curves… Nothing feels THIS good. Just drift off and let My tits suck you into the vortex
6 minutes long / $8.99 /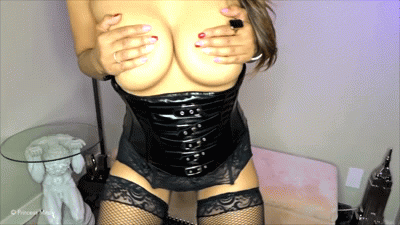 Similar Content Of Mine You Will LOVE: