I make you get naked on your knees and repeat a bunch of humiliating things & degrade and emasculates yourself… I make you smell my ass, kiss my feet and since you're such a loser, you love every minute of it!
Look how cute my legs are, my face is so pretty and my big boobs popping out of my super bratty "make the boys cry" t-shirt… you cant help to obey everything I say.
Be a good looser and watch and obey this clip!
10 minutes long / $11 /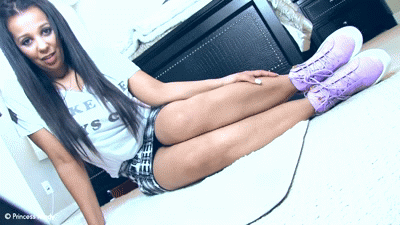 Similar Content Of Mine You Will LOVE:
Leave a Reply