Interview Me for a job which will go wrong!!
Clip Description: *Custom request* "I have come to you for an interview for a job but that all kind of goes wrong when I start to behave inappropriately, show my panties, flirt, and then seduce you into looking between my legs. Once I notice that hard-on in your pants I change it all up – NOW I want to go on that payroll and I'm not even going to show up for work haha you and your other office minions can do my work, and Ill just sit back and collect VP cheques.
Great this is awesome, I'm so glad you want to put me on the payroll, what a great idea… I didn't want to have to go tell the office you're looking at my ass with a hard-on when its supposed to be an interview…
Your company gets financially dominated for 2 years straight!
Adore my hot little body, long legs, my ass, feet, pretty face, seductive evil vibes, and beautiful expensive high heels… what a lucky walk-over you are to end up interviewing Me!"
10 minutes long / $14.99 /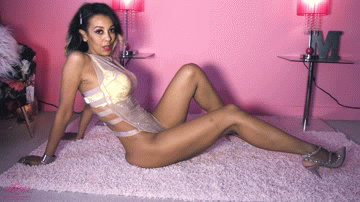 Similar Content Of Mine You Will LOVE: