hey slaves. So you like jacking off and getting my Princess orders and humiliation with it?! Well, Ive got 2 cruel and fucked up perverted jack off instructions you will complete by the end of today that will have your loser cock cumming while you are also suffering at the same time!
2 JOI/jerk off instructions that you must do within 1 hour which will consist of dirty, painful and loser cock jacking instructions that will make you cum twice. Just more humiliation and suffering for you. Enjoy perverts!
One of the times you cum, you will be eating it so be ready for cock torture dick pleasure, cum eating and feeling like a perverted freak at the end of it all!
Text instructions for 2 JOI cum tasks / $10 /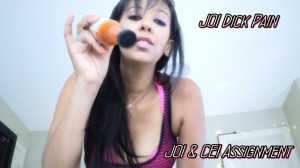 Similar Content Of Mine You Will LOVE:
Leave a Reply