Late night leather camel toe smell
Sneak away from your wife/gf late at night and watch this clip to become sexually frustrated and to fall even further out of love with her and fall hard for the smell of my leather camel toe & homewrecking wallet training.
Being totally snobby, bratty and arrogant about knowing you watch to check out my bra, panties and all my hotness because youre bored as fuck with your basic naggy wife/gf… I lead you right into saying things out loud whoch admit your desire to be teased and used behind HER back…
come on, want to smell my trendy stylish sweaty hot leather camel toe? come here, smell it behind her back… look doesn't it look pretty?!! hers is all used up and gross and smelly… you can tell mine is a fat juicy puffy pussy which the likes of a beta like you has never been this close to before.
Stroke, get humiliated, teased and homewrecked late at night right behind your wifes/gfs back… sneak away late at night and watch this for a homewrecking sexually frustrating dick tease behind her back!
Vibe: arrogant/confidant, bratty, snobby Goddess, teasing, heartless homewrecker, youre a nerd, not mean or hard at all but bratty humiliating and very hautey and uppity, no cum, left hanging
8 minutes long / $8.99 /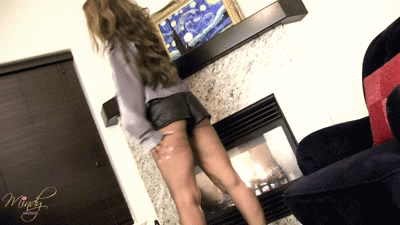 Similar Content Of Mine You Will LOVE: