This is a REAL 20 minute story time about an older man I met at an expensive corporate style venue I went to and how I end up going on a date with him one month later. He flew from out of province to take me on this date but there was one BIG problem…
Watch this clip to see how much older he is than me and how he RUINED his chances of dating me, having sex with me OR EVEN GETTING ME TO RETURN ANY MORE OF HIS TEXTS!!
After a pretty decent date, he still got the silent treatment from me… I think he new what the dynamics were but was hoping this gold digger was going to like him for him alone… Umm no! hahah well, this gold digger story is one all men should watch… especially if you ever want the chance to get a GF like Me… this story time is a must watch.
Enjoy watching how this exec RUINED his chances! *P.S he is still thinking about me and I'm already on to another man*
18 minutes / $20.00 /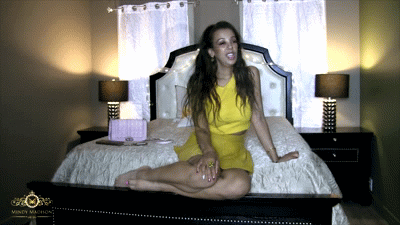 Similar Content Of Mine You Will LOVE:
Leave a Reply