Poppers heaven – Intense poppers breathing method Part 3
This is 45 minutes of intense popper sniffing method part 3, where you sniff non stop, and then you sniff even more poppers while stroking, and worshiping Me! – This time we bump the breathing second up by 2 whole seconds and AS REQUESTED Part 3 has 4 and 5 rounds in a row of sniff commands.
LOTS of verbal sniff commands, counting, guidance, visual sniff commands, AND audio sniff signals… you could watch this clip 5 times before you catch all the mind fuck sniff commands. It will keep you busy and buzzed AF!
NOTE: Part 3 should not be watched without doing at least part 1 first but you really should watch part 1, then 2 and then do this or you will have no idea what you're doing..
45 minutes long / $70 /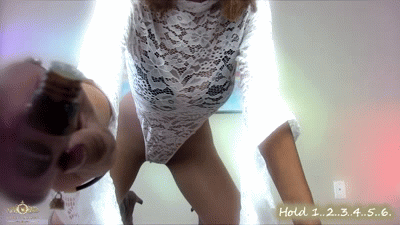 Part 1 I teach a really powerful breathing technique that amplifies your popper experience…
Part 2 expands on it and we really get going. Part 3 is not for light weights hahah and you need to know the technique to follow this clip.
Part 1: http://www.mistressmindy.net/intense-poppers-breathing-method | Part 2: http://www.mistressmindy.net/intense-poppers-breathing-method-2
Similar Content Of Mine You Will LOVE:
Leave a Reply