LEGAL Blackmail Contract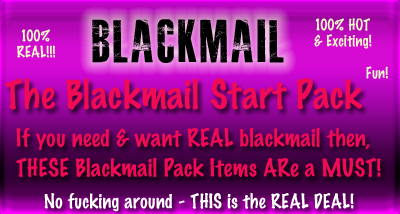 REAL & LEGAL Blackmail Agreement Contract
Oh yeah my soon to be little blackmail toy – this agreement contract is pretty much the last and final step in you owning yourself.
After you agree to this – you're practically legally owned by me! Watch how this smart little brat has you owned as her own piece of property! hahaha come on silly dick hole bitch, buy this and agree!
 $35
*** Purchase this for that EXTRA hard piece of information against you.. This is a winning piece of information… wait till you read it, and wait till you see how AMAZING it feels to actually send this to my email!!!
~~~
you're so close my bitch… so close… one more step to go then its all fun!
—-
Get the others that go with this
The REAL blackmail Checklist – Important & not for the weak! 
FML The Letter Of humiliation & Ruin 
Similar Content Of Mine You Will LOVE: