Do something useful and sign your life away for slavery that never ever ends! This Femdom witchery has you stroking and practicing rituals that will award Me, ownership of your soul for the rest of your life!
Only $37! | Click here to buy!
Practicing real magic and do a real Femdom ritual that includes elements such as breath play, JOI, edging, chanting, creating and reading out your ritual, and repeating ritualistic spiritual enchanted lines.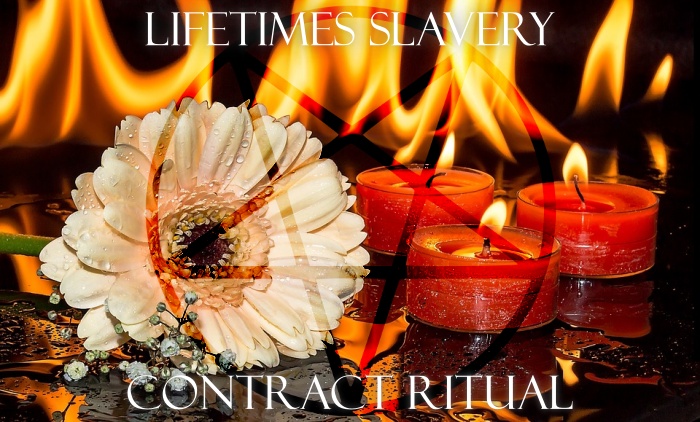 ___
In addition to My deviant ritual, I also have added so much reading and information that I had to break this Goddess magic up into pieces and it became a magical and arousing deviant mini-course and ritual, on how to lose TOTAL control!
your femdom spiritual mini-course includes this very powerful and real ritual that you will participate in, but it also includes all the info that you need to make this experience very real!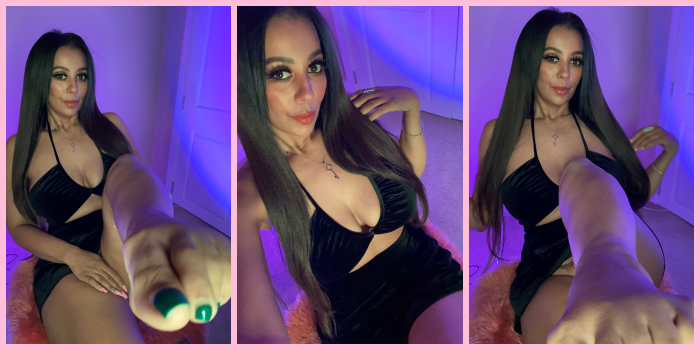 Only $37! | Click here to buy!

I wrote nine modules all around this deviant Femdom magic ritual, each module has 1 to 3 lessons inside and as you move through the modules you get ready to be a comfortable submissive slave practitioner to content like this.
___
Course Curriculum
phase 1: module 1-3 (mystical aspects and JOI)
phase 2: module 4-6 (writing your most powerful Lifetimes slavery contract & ritual training)
phase 3: module 7-8 (performing the spiritual slavery contract ritual and other JOI magic.)
___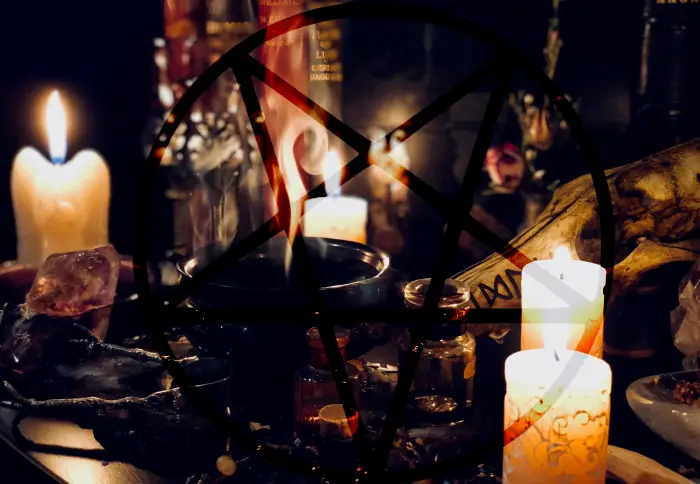 Only $37! | Click here to buy!
___
You will feel actual physical sensations while practicing this ritual and going through all my details. You will feel actual sensations that are metaphysical but being felt by your body… You'll be doing very interesting and unique sexual practices that are ancient sex magic modalities that invoke very powerful energies.
___
Have you ever watched hypnosis, or mesmerizing clips or done any female Domination voodoo or black magic content and felt a little bit confused or had a hard time following the instructions? This will help – there are multiple modules in this magical deviant mini course that will teach you, guide you, and lead you through "hands on" experiments.
Only $37! | Click here to buy!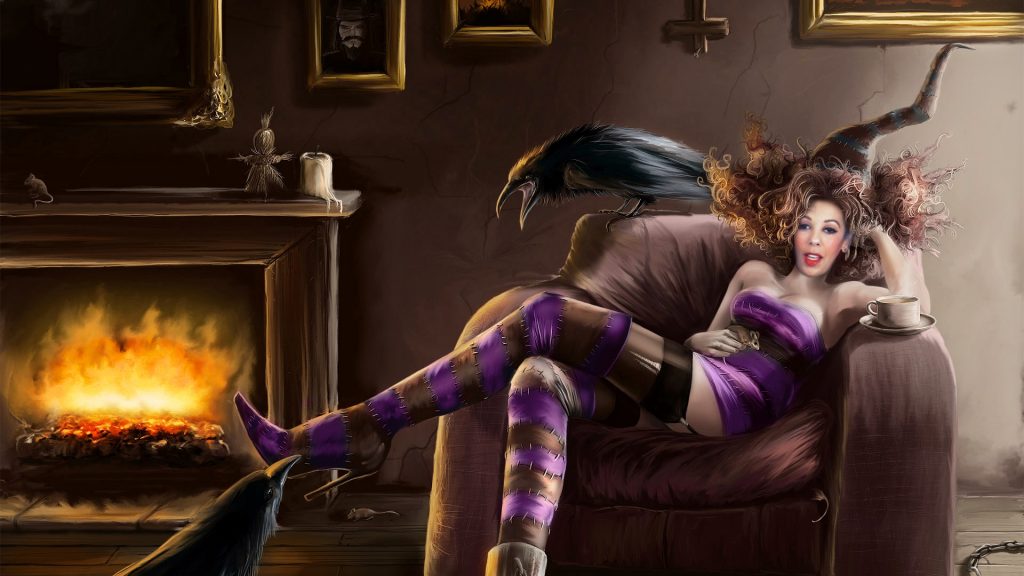 This means, after exposure to my information in this ritual with the accompanying modules, it indirectly exposes your submissive consciousness so that all of your old content will now be experienced in a different/new way…
___
What happens?: You make an agreement and put out an intention and follow my guidance to complete the ritual which dedicates your entire life to being my minion and my slave! You will be addicted to jerking and spending, motivated by crawling around on your knees obeying me! Bending over so I can step on your back like my personal steppingstone and walk all over you… All the way to the top! These will be compulsions, needs, and they start to control your life. The things you like now, enjoy and crave to do or need to do to be happy… All of it will change after your deviant ritual!
You will slowly but surely, day by day, start to transform and turn into a completely addicted totally dedicated and spiritually magnetized slave to serving Me.
Only $37! | Click here to buy!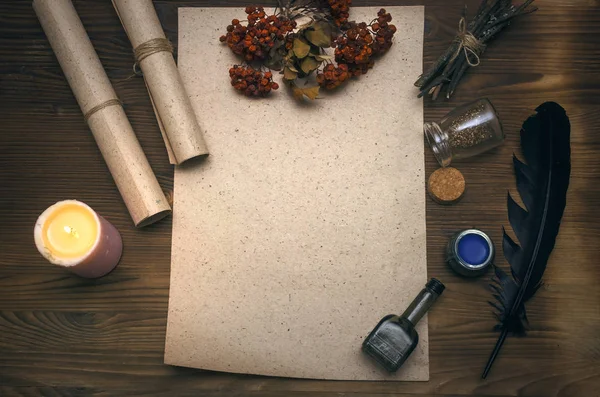 How?: Believing in the unseen world or not believing it, does not matter… There are laws of the world just like gravity, and when you invoke them there are reactions to the actions. I'm going to have you do certain actions and there will be a reaction that is karmic, eternal and once it's done you cannot undo it! It is very real and powerful and your penis will forever be a slave just like you and your mind!
Only $37! | Click here to buy!
In addition to the fun of reading all nine Femdom mystical modules, there are also three audios/videos along with some photos to turn this black magic eternal slavery ritual and mini-course into a dynamic and educational dangerous piece of erotic and irresistible candy!! 🍬
…This is everything your submissive beta soul has been craving for!
Why?: Because you are incredibly aroused over the idea of being spiritually or energetically controlled in a way that you can't resist. Some sort of magical unseen cord or force that clings onto you, that you cannot escape. An addiction, complete arousal, intrigue and an escape from your boring mundane familiar!
Knowing that the ultimate form of being controlled is the thing you crave and seek the most. Someone who can really grab you by the balls and make you her little beta boy… FOREVER!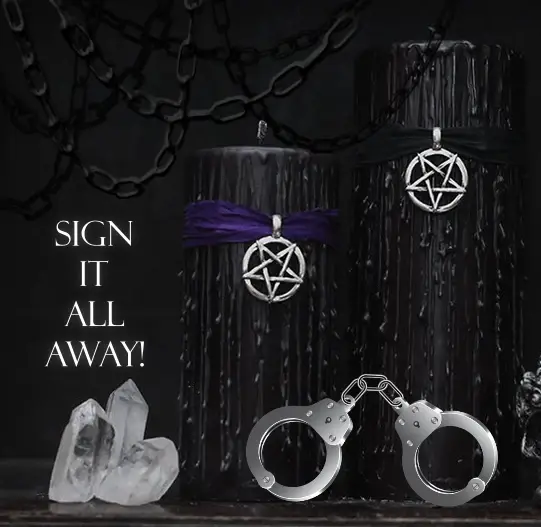 Only $37! | Click here to buy!
Do you want the experience that is outside of anything you've had before and like the idea of playing around with some sort of witchcraft or black magic or using the laws of the universe in a deviant fetish way? It's all extremely arousing and intriguing for you. Something about it makes you drool and crave for it… you NEED this!
The ritual, which contains a lot of stroking and edging, with JOI, cum/release instructions in really unique ritualistic way that is specific to the dark magic/Dark ritual. You most likely have never done anything like I am asking you to do with your pre-cum, penis and ejaculation before. But in this ritual, all of these things, such as pleasuring yourself, your breath, your thoughts and your stroking, are used against you in a set of deviant instructions which result in you being eternally addicted to me and enslaved forever
Only $37! | Click here to buy!