Smouldering Blackmail PT1
There are 3 parts to step on my smouldering blackmail web… To start/enter its only $7!!
You will be manipulated and swindled by a beautiful and powerful Manipulatrix. Ill have you jumping off the cliff and doing all parts of this so easily… PT 1 makes your dick hard over blackmail… its gets your lips wet and dilates your pupils… watch how Ill have you beyond weak and horny for blackmail.
Ready to get that "push" you're always looking for? Ready to find yourself in REAL blackmail with a Goddess who knows who to squeeze your balls to get her way… This is for you, dont resist. Buy it!
add the password in the paid goody to the URL below to enter Smouldering Blackmail PT 1 "http://www.mistressmindy.net/content/smouldering-blackmail-pt1"
1 – 2 pages of text / $7 /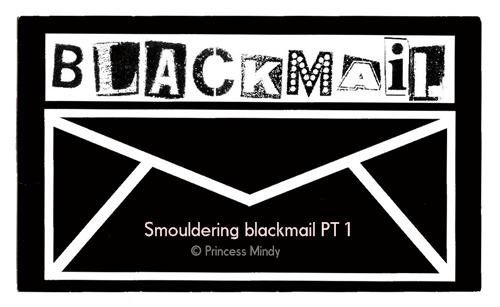 Similar Content Of Mine You Will LOVE: