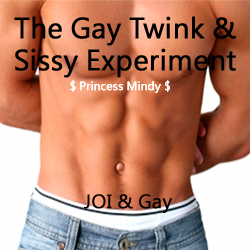 This Fag Experiment is the HOTTEST, HORNIEST & Gay Exposing, exciting 'assignmemt" you have or will EVER be on & its 100% ACCURATE too!!!
This is fun and hot to do… your ass and mouth will get some action, your gay cock with get some action AND THEN – you will have a slight head game, a trick in the assignment you dont see coming… BUT through the whacking off, the dicks, balls and near cumming incidences you'll have… The truth WILL be exposed… This experiment WILL tell if you are GAY OR not… and you wont be able to hide the truth either… it will feel too good and it will be too late… this feel good, cock jerking FAG HOMO experiment is both Masturbation instructions, Cum instruction AND an accurate fag Exposing test!
Buy Now & Cum Now & See If you're Gay or not!!!
$8.99
Similar Content Of Mine You Will LOVE:
2 Responses to "The Gay Twink & Sissy Experiment"
Princess Mindy Says:


"jrlord33: Dear Mistress, I did your The Gay Twink Experimentand it was 110% correct, I couldn't get hard on the step 2 at all and I came really hard in a couple of seconds while watching the gay porn… I'm such a faggot."

May 30th, 2012 at 11:55 am
Princess Mindy Says:


"faggitkiki: I don't even know why I test myself anymore. Princess Mindy turned me gay a long time ago.I've never been the same since. Great experiment fyi"

May 30th, 2012 at 11:56 am
Leave a Reply