The Good Time Gay Assignment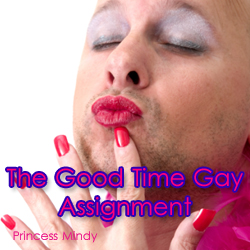 you're a dirty, skanky cock loving fag and we both know it… which is why you're going to LOVE being used like a village bicycle & give all the boys a ride
… Do this assignment now to spread and whore yourself around and possibly become the neighborhood cock sucker! you know you want to be the penis doorknob and give all the horny men a turn – a turn right in your mouth! Well this assignment will send you out in public and send you off to do some very easy gay things which could both humiliate you AND get your mouth laid with a big dick!
Buy this assignment right now and get ready to whore yourself, humiliate yourself & EVEN set yourself up for multiple dick servicings!
Turn yourself into The Good Time Gay!
12.99
Similar Stuff Of Mine You'll Like: