My bubble butt behind these almost shiny nylons will make you so weak and submissive while my tall long body in this pretty blue nightie just makes you ache for my Womanhood.
My girly Princess charms are so enchanting and you cant help but agree with my words of self enlightenment and your respectful servitude – ahh we have a mutually beneficial relationship… you worship and blow smoke up my ass while I show off and allow you access to Mindy Land.
A soft Domination / sweeter Femdom experience which all My beauty is confidently paraded around before you.
7 minutes / $9.99 /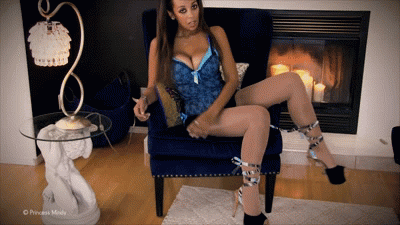 Similar Content Of Mine You Will LOVE:
Leave a Reply