Yummy black boots
you're beneath Me and you happen to also have a fetish for powerful black boots which is why you're being put on he floor and made to lick My boots!
I play with you, taunt you and mock you while you kiss kiss kiss and kiss more all over My boots. I stick My pretty tongue out and signal for you to lick them too.
Im being such a brat while I exude My Princess Powers over you while wearing tight black pants, with black boots and a hot bra.. you are such a wimp for Me, you do everything I say because you crave to and can't resist <3
6:25 minutes / $7.99 /

So glad you're here because I felt like dominating you… great, now if you don't mind Id like you on the ground, on your knees and you can pay some attention to these powerful black Princess Domme boots.. Buy This Clip Now!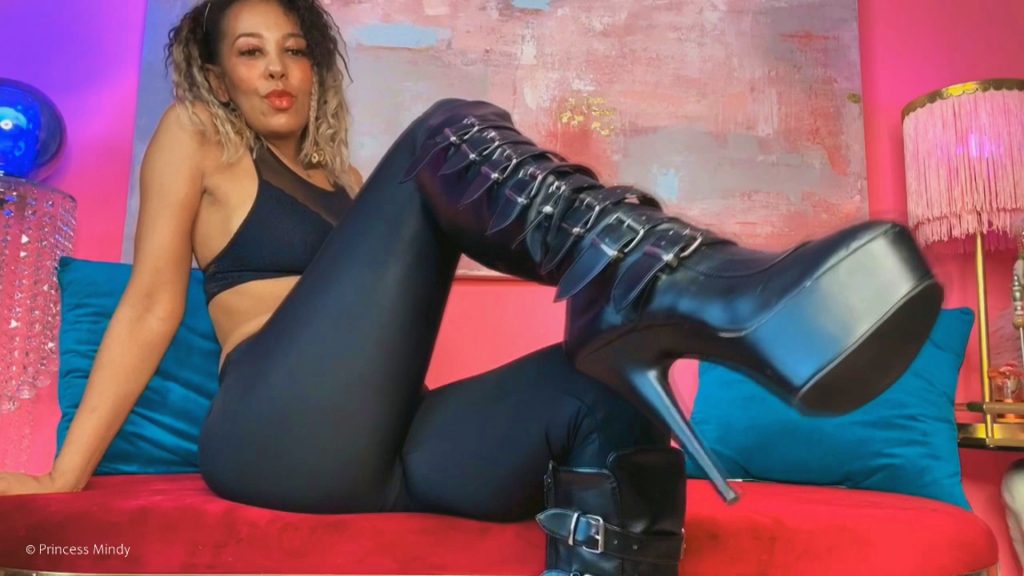 Similar Content Of Mine You Will LOVE: