50 Degrading & Humiliating Kisses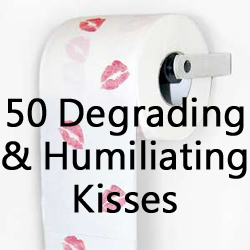 This HUMILIATING & Degrading assignment is for seriously huge losers… you will be violated, degraded, humiliated and maybe even sink lower then ever!
This assignment is a public humiliation assignment… and its ALL at the cost of your self-worth… what little you have will slowly be taken from you One Kiss at a time! Whats the "kiss" about? Well Im not giving the humiliating details away here… pay up, buy now and see how you are going to be PUBLICLY humiliated until one very dirty and perverse jerk off masturbation in public session!
$17.99
Similar Stuff Of Mine You'll Like: