Isolation Domination & Punish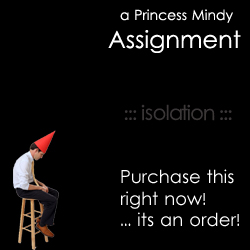 this is, diabolical, intense, unhealthy and cruel piece of work is your loved-ones worst nightmare. I take you and order you into solitude and isolation while I order you to sexually defile yourself, degrade you, punish you and exploit your manhood… Watch what my fetish isolation and perversions do to your mind – what how I steal you from your social circles and transform you from the idiot you re now into a fucked up degenerate little heart broken, lonely pig!
Watch how the world sees almost unlivable and then I spread fragments of hope on you – which ultimately leave you even more addicted and infatuated with Me. You thought you couldn't sink any lower with the things you have done? Well you haven't done this yet and this horrific assignment is a 3 week tantalizing sick take in which you are held captive and isolated for 3 whole weeks. With each week making you do worse things when its all done and over, you will be a pathetic blob of fucking shambles!
Buy this assignment now and be stolen, and held underground… suffer and endure forced sexual abuse and wicked bouts of mind numbing emptiness!
$20.00 / 3 weeks long / long detailed assignment / Works for single AND attached slaves!
Fetishes: isolation – various degrading or humiliating acts – mind destruction – addition
Similar Content Of Mine You Will LOVE: