Saturday, February 8th, 2014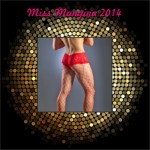 Miss Mangina 2014 – The vagina comp 4 gays, sissies, losers and cross dressers! Get your pussy NOW & show it off!
This is a contest where slaves will send me their mangina pics… they'll be posted to my blog and twitter to show my recent submissions. Then Ill save the photo in my Miss Mangina 2014 folder and at the end of the year the best mangina will win the title Miss Mangina 2014!
I did a 1 week mangina competition before and it was way too short, especially from how much fun actually came from it! So this one is a year long and you'll also get to see it on my blog and view others comments after you send your pic in too and get some pretty unique training as well!
Included are all the details you'll need to compete (anyone who sends a pic with out the password Iv provided in the details will just be deleted with out even being viewed! You must purchase this to have Miss Mangina 2014 fun!)
Also special instructions on how to make your mangina look as real as possible!!! After reading this and trying the techniques and suggestions your dick will be Long Gone… and you will actually literally find you have a pussy! Imagine being able to turn your dick into a pussy for your next sissy or loser pics! I had some entertaining picture submissions last year… lets see what you Lady boys can do!
$20