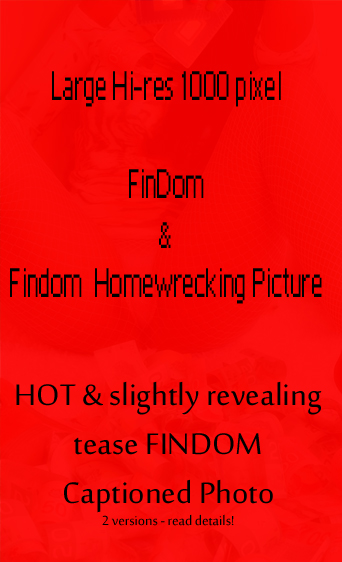 HOT Findom Captioned Picture – TWO Versions!
This Hi-res large picture is a STUNNING, beautiful, CLASSY yet tease and slightly revealing photo.
of course this exposing panty wedge picture was an accident BUT the fact that Im sitting in over $3000 in 20 and 50 dollar bills, with fishnets and beautiful Jessica Simpson pumps on – the photo is PURE Financial Pornographic Art!
Version #1 is a captioned photo which ANY slave who loves to have his cash drained by me will love… it has a simple greedy bratty caption and a VERY hot view as I mentioned above!!! BUY NOW $5.00 
Version #2 WIFE HUMILIATION & HOME-WRECKING! – version 2 is a caption which Iv written JUST for your wife/gf – I do encourage you to accidentally leave this Captioned Picture for her to find… it says enough to make her so made shes burst and froth at the mouth as well become INSANELY JEALOUS… Buy Now $5.00
Panty worship, semi revealing upskirt/panty wedge, financial domination, Goddess Worship
Similar Content Of Mine You Will LOVE:
Leave a Reply