Humper addict assignment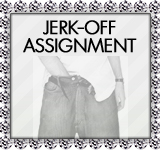 Humper addict assignment >< jack off, hump and perv out & get addicted!
Think you like wanking, cumming and humping…well Im going to use your horniness and penis against you in a cock exploding and humiliating perv assignment! This is SURE to send you deep into Mindy addiction and give your dick both dick jerking challenges as well cum eating and perverted tasks just simply to amuse me!
Only a pathetic horny idiot slave looking to obsess, worship and wank in weird and perverse ways all for the sake of being exploited and entertaining Me!
You're given an assortment of dick beating activities you must complete within 1 week… some of them are hot and pure pleasure while others are gross and even degrading – but then you deserve it all.
Treat yourself to wanking & moron pervert fun which is based all around serving and worship Me!
$12 
fetishes: joi, cei, humiliating, worshiping Me
Similar Stuff Of Mine You'll Like: