I ruin all the young guys
The younger slaves have an appetite for things they cant afford… like online rendezvous with exotic gorgeous Princesses who has fun exploiting their fetishes and worshiping their beauty.
Problem is theyre early in their careers or maybe still in school or attending to loans… It would be SO MEAN OF Me to empty their accounts, but I do anyway 😉
Watch me show off another sexy dress with my soft oiled legs, juicy round breasts ready to burst out of the front cut-out and my pretty face and super bratty dialogue.
enjoy my wicked ways and how I brag about draining the young guys and laughing at them trying to keep up and totally devastating their finances in the process – OH and just wait until you hear how I just leave them in the dust after theyre broke haha Im sooo bratty!
7 minutes long / $10 /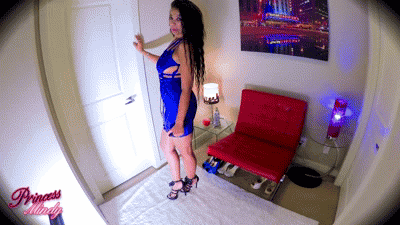 Similar Content Of Mine You Will LOVE: