Hi bitches, I know how you crave and ache for My attention and content, but ignore other aspects of your life because if it does not involve me, its worthless!
Lucky you, I have 3 hot new clips to make you drop to the floor and goon and simp! …Buy ALL three clips, NOW!
____________________________________________________________
RED LEATHER VOODOO SPELL
$14.99

Watching this clip will result in you having a hot but deviant Voodoo spell put on you, in addition to Me using My curvy body in this tight red leather outfit with My magickal pendulum to reprogram your mind!
Stare in My HUGE exotic eyes which captivate you while I speak of carelessly enchanting you by using your own cravings for esoteric play against you… and just watch how you find yourself trapped on My web.
So, you want some dark mystical fun, buy this clip now!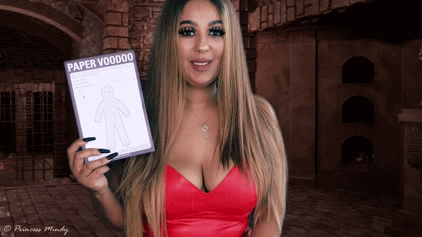 ___
pigNORE
$7.99

you get completely ignored, I don't even acknowledge you or talk to you!! Sometimes I look at you but often not, just looking here and there and even take a phone call and explain how you're paying to be ignored!
I have such a pretty face and beautiful eyes and you do get to stare at them and drool while I ignore you like you deserve!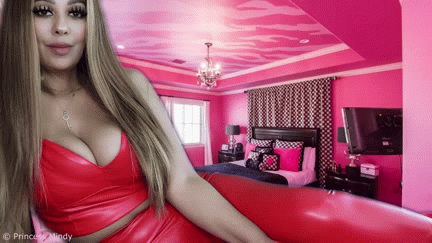 ___
SIMPNOSIS
$14.99

SIMPnosis happens to you so easily when you're watching My mesmerizing pendulum sway back and forth… I use My enchanting eyes, curvy body, finger snaps and pendulum to make you so WOOZY and SNOOZY… Putting triggers in your mind while reminding you how many times you've been mind fucked, so at this point you go into sub space in seconds!!!
My big bouncy cleavage in a super Femme showy top along with my thick thighs in sparkly fishnets makes you drool all over the place and after a simpnotizing countdown I also make you lick your precum and repeat slave affirmations!
you love my tight purple leather skirt and all my curves which add to the enchanting experience you get while I use very relaxing commands to captivate your mind…
Breathing techniques are used which actually induce a chill/Zen/snoozy feeling sensation and you drop so quickly with your guided breathing.
Above all, this turns you into My simp, beta mesmerized SLAVE! You are being reprogrammed so I can use you even more!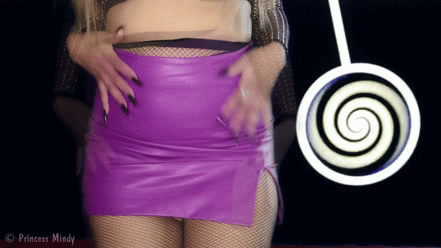 ___
Main Goddess Line: $4.99 – $7.77 a minute

$50 a minute Line:

Ignore line: $3.99