Shiny Goddess Boots
I make these silver thigh high boots look even more stunning as they engulf much of my leg. You cant resist my hot body in this gorgeous sparkly wine bodysuit… it hugs my Goddess body so perfectly and makes you get so submissive!
My powerful boots are enough to ruin any boot bitch and even convert any man into a boot lover.
Adore My amazing style and my high quality while all My power and beauty becomes your #1 way to stroke.
5 minutes long / $7.77 /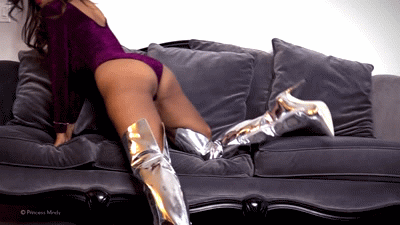 Similar Stuff Of Mine You'll Like: