Mini Mindy Sissy Assignment – Phase 1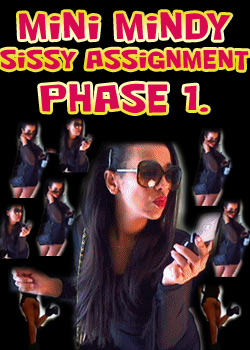 The sissy opportunity you've been waiting for!!!! – Become part of the Mindy Movement, and treat yourself to Phase One of Mini Mindy mindyfication… As an ICON with an amazing body, huge personality and a big following…
Im NOW GIVING MINDY SISSY TRAINING LESSONS!!!
build a whole new femme slave and sissy out of yourself by getting the 101 basics, which are pretty detailed which will convert and transform you into a sissy with a goal and something to work towards… A mindyfied sissy… Get a whole new attitude, new style and new faith and life to follow… become a Mindy sissy now!!! Phase 1 will teach you what you need, style and a new mind set…
Become a little Mini Mindy NOW & be one of my sissy mini Mindys!(Pics for training included!)
***With public display options!
$12.00
Similar Stuff Of Mine You'll Like: