Wife Rules PT1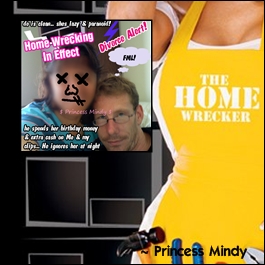 Im taking your home over even more with Wife Rules… which features 5 bad ass and uber ballsy new rules for your WIFE, which you must implement to your relationship or home… Your wife/gf wont even realize shes been used and exploited through my sneaky deviant ideas.
Im controlling your dick, orgasms and even sexy time with your gf or wife… Im running the show and just getting your wife/gf to unknowingly go along with these femdom rules is only the start. Your both getting controlled, owned and being put to Princess Mindy servitude!
Watch how your wife will be kissing my ass and made to be my bitch while you get put on lock down and Mindy Worship duties right in front of your wife/gf
$11.00
have fun slave!
Similar Stuff Of Mine You'll Like: