invasion & exploitation Form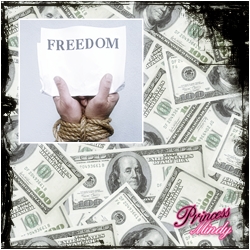 invasion & exploitation Application Form
This diabolical, deviant and border breaking and terribly naughty application contract is sort of like playing Femdom  Russian roulette! The cock exploding questions come one after another… you'll sit there hard as a rock, drooling from your dick as your mind tells you no, but the idiot in you is horny and says "do it" – This is the ultimate in power loss, the pinnacle of an exchange of power and the hottest application contract form of an idiots life!
What happens is yet to be seen… This application contract is set up with strategic questions that make it possible for me to playfully toy with you or bend you over and blackmail you into a perma Mindy coma! You could be forced into new fetishes for my shits and giggles while you face uncharted amounts of humiliation, or you could lose your identity, maybe even get home-wrecked… who know… If you're dumb enough to fill this out and hit the send button then hey why not pluck your nuts off and play with them?! haha 🙂
Just in case you get cold feet Iv been a sweety pie and attached two photos inside along with some bratty text which will help keep you stupid and help you hit that "submit" button!
This is an interactive and somewhat dark and deviant application which pretty much invites me to do whatever the hell I want to you, take what I want from you or use and toy with you any way I see fit. Obviously you can fill out as many or as little as you like but remember… the more you send, the hotter it can be!
Id usually sell something like this for $35 – $50 or more… but Im trying something new. Im going to leave this at an irresistible price for a week or two and see what happens. How many more victims will be made? hahaha! You're the next one up… Buy it now!
$9.99
~ you'll also want to buy this http://www.mistressmindy.net/info-extraction-brainwashing-mp3
Similar Content Of Mine You Will LOVE: