Poppers & Private Info Surrender
Once I get you sniffing poppers and stroking, you'll be singing like a blue-bird and giving me all kinds of private and personal information about yourself. (and who knows what Ill do with it!)
Ive laced this assignment with custom mind fuck animated graphics which make you zone out and even trigger you to sniff more and more and more… This is a deviant way to make you weak and send me TONS of your info. Ive used brainwashing, visualization, hypno control and spirals and mind fuck graphics to take control of your mind. You have no chance to resist sending it all to me.
A full page of stroking commands, sniffing commands, hot photos and even evil mind control techniques to make you become very weak and addicted.
Cum instruction included and when you cum to this fucked up assignment, you will be so buzzed out and mind controlled you wont even know what you just did… in fact the assignment doesn't even end there… I give you more sniffing hypno commands and make you keep on serving me!
Stroke, sniff and submit Now!
$15.99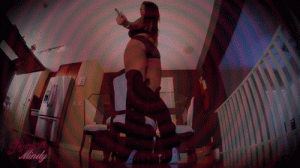 Similar Content Of Mine You Will LOVE: