Mindys Hot Body vs. your huge wife/gf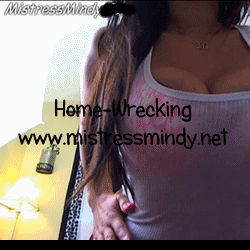 This super cruel but very real and valid 10 points comparison is yet another deviant, mean and accurate comparison that will all the more make you realize how badly you need me to homewreck you and make you a free slave to serve me 24/7!!!
This is for the slaves who have hefty, porky sows for wives… Not only is this totally hysterical that I compare Myself to her THIS way… but its so fucking mean hahaha if she read this she would be so mad, she would probably eat the whole fridge!!!
Read this now to have the reality of Me vs her put in the most bratty, rude and Princess bully style that will surly make your dick explode for Me and shrivel up and hide when I talk of her… Oh if you think what you think of your blubbering wife/gf is bad… just wait until you see what and how Iv compared her too… and then how I speak so highly of MY hot self!
$7.77
*** Wife Humiliation ***
Similar Stuff Of Mine You'll Like: