This extremely hot 3 week stroking, detailed gay making training assignment will turn any bicurious or straight man into an absolute cock lover! I use your horny cock, balls and your prostate against you… making you wank and chant while you follow highly pleasurable and brainwashing gay tasks which will make you explode with excitement while transforming you hard and fast!
3 weeks worth of creative, hot, dirty, perverted and guided public and private cum eating and masturbation techniques included! Have your body balls and mind turned totally gay! You will crave it need it and Im going to fill your mouth and ass FULL of cum!
Get ready to jack, cum eat, ass fuck and perv your way into 3 weeks of cock loving pure gayness! Think you can resist this brilliant assignment? I bet in 3 weeks youll be so gay and horny you wont even be able to think straight with out getting regular cock!
Fetishes: Real Training, gay reprogramming, LOTS OF JOI, CEI, cum play, ass play, anal training, gay photos, gay teasing, public gay fantasizing & more!
$17.99 / 3 weeks long / Beautifully displayed details in text with images!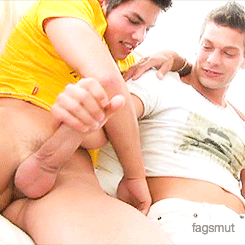 (Iv made this feel WAY too good.. you wont be able to resist this kind of gay pleasure)
Similar Content Of Mine You Will LOVE:
2 Responses to "Totally Gay In 3 Weeks Or Less"
avery Says:


Princess Mindy is legit. Some people play at being a Domme. Most do, in fact. You cannot be this devious and creative and not genuinely thrive on this. Wow!

May 9th, 2014 at 4:01 pm
Matt Says:


omg Mistress is amazing well on my way to being total gay didn't think this could happen to me

May 17th, 2014 at 1:10 pm
Leave a Reply