Date Night 01
Date night series is an ongoing MP3 only series in which I create long and candid mp3 sessions which dupe as bad dates or dates gone wrong or dates with a terrible GF or dating your Mistress' content.
Thats right, you cancel and ruin dates with real women in the real world and zone out on My long bratty but candid sessions which has a feel of you hanging out with me… being abused in some way hehe 😉 *BUY THIS DATE NIGHT 01 FIRST AND THEN OTHER MP3s IN THE SERIES*
So next time youre feeling lonely or you want a date or you have a date that you would like to fuck over for me… buy this and welcome to your new way to spend nights alone in your room.
~~~
Date Night 01 includes a detailed explanation on my vision for date night and then I jump into getting you naked and following my humiliating orders.
*please note this is only an mp3 and not a clip, not everything translates well with a clip. This is most effective as mp3 only.*
30 minute mp3 / $30 /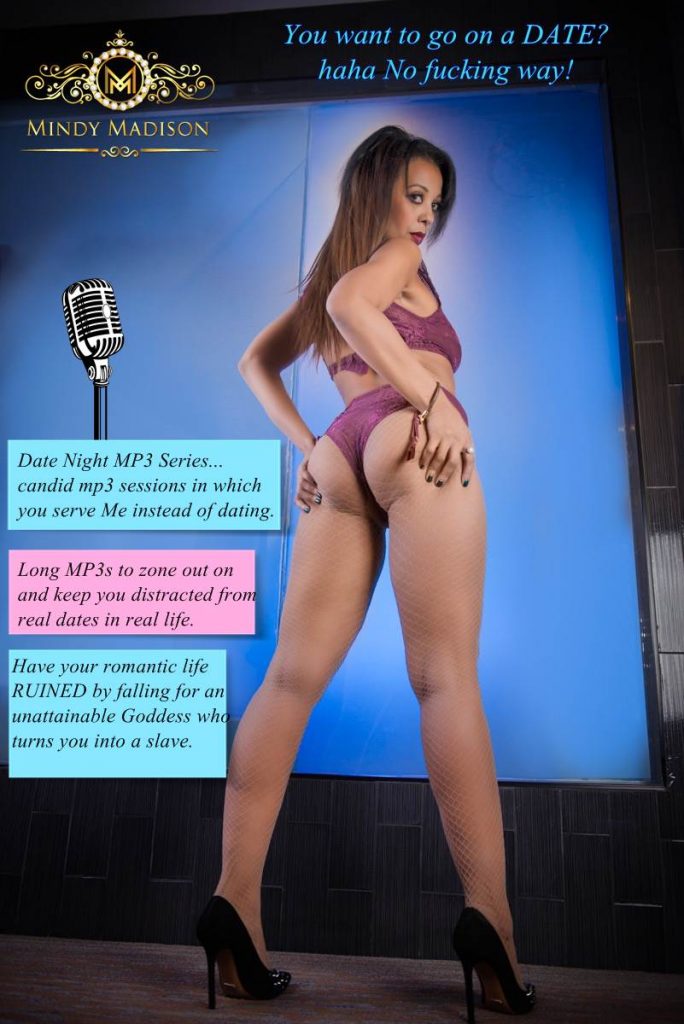 Similar Content Of Mine You Will LOVE: