goon: A silly or foolish person a.k.a. you.
 Ready to see what it's like as one of my most dedicated and loyal worship bitches? See if you've got the nuts (or lack of) to handle the first week? Will your pathetic loser ass make the cut for week two?
This is a week filled with things you must do… 10 things to do to dominate and control your life and make you focus on Me for a whole week straight… you're going to be suffering, sacrificing and jumping through hoops from morning until night… all for Me!!!
Ready to have slavery take over your life for a week of training??? Get on your knees and get busy!
$8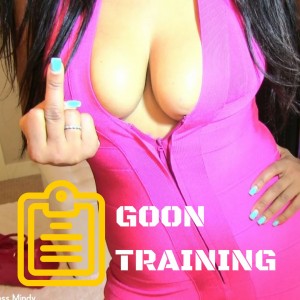 Similar Content Of Mine You Will LOVE:
Leave a Reply