Sissy Homewrecker VM
This is a realistic voice-mail style mp3 you should leave on your home voice mail/answering machine for your wife/gf to find and listen to… Its devilishly genius… It starts out sounding like you had an affair – A cute and sexy voice, eluding to something sexual. She will be PISSED in the first part of this voice mail… she will be so hurt as Im obviously a sexy young Minx! My voice sure sounds like someone she should be jealous of. The things I say will make her want to cry with jealously… BUT THEN, near he end of the voice mail, it takes a turn in another direction that will leave your wifey/gf totally MIND FUCKED!!!!
What she thinks is a HUGE mistake on your part in having another hot woman, leaving a "I had a good time message on the wrong number// turns into some sick and perverted mind fuck that will leave her baffled as to what kind of weird pug you might be?!?! Mind fuck your wife/gf now with a hilarious, bratty homewrecking voice mail that just might cause a massive blowout in your relationship!
Buy this NOW & let it play on your home voice mail!
$5 /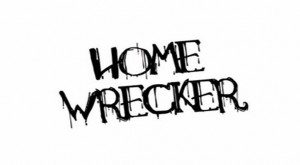 Similar Content Of Mine You Will LOVE:
Tags: homewrecker, Humiliation, loser, mp3, Sissy