Month Long Jerk Schedule
Do you like jerking off, is it something you do a lot? This is a One Month jerk schedule that will have you jerking off in loser mode for 30 days straight.
Every day there is a new loser or humiliating way or thing you must do while wanking. One Month of jerking off and serving Me by doing Femdom, male humiliation, JOI instruction type of things… This will drastically improve your boring sex life and give you something exciting to do for a whole month… So many loser things are waiting for you and there is going to be so much slave stroking and edging that you're going to be transformed into a chronic dick jacking zombie who cannot stop touching himself.
16 page PDF / $75 /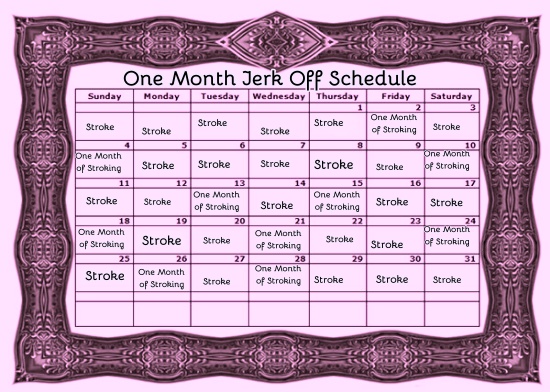 Similar Content Of Mine You Will LOVE: