get out wifey!
Get out or kiss my ass wife/gf! – Homewrecking & wife abuse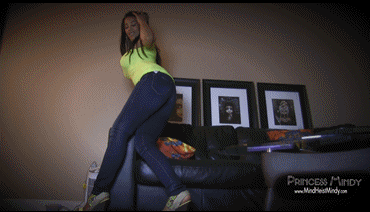 This clip is 100% for your wife/gf… I start out calling her a bitch and tellering her Im taking over and I want you all to myself… Shes in the way so its time for her to pack her shit and get lost!
Hear me call your wife/gf a bitch a million times… while I show off and FORCE HER to watch my hot body while I humiliate and degrade her…
"Yeah look at me bitch, you can stop me from getting what I want & your man would rather serve me and forget about you" THEN I make her an ultimatum… either kiss my ass and become my bitch too or Get Out!
watch me show off my tall sexy body in expensive clothes, make dirty looks at your wife/gf and insult her from head to toe while bragging about how Im taking her man!
$10.00
HD/1280×720 Length: 5:35
Similar Content Of Mine You Will LOVE: